Submit A Claim to the App Name in the App Store
This the the App Store account with name GibEnviroNew. We want to claim the name of the app as it used to exist in the Store a while ago.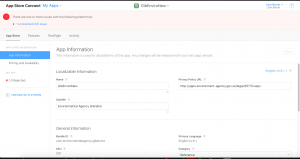 Change the name to GibEnviro, press Tab to focus on the next button and click on Save, in the upper right part of the window. This is the screen you are going to get: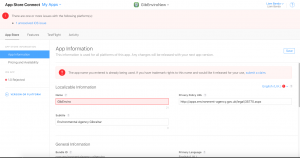 Click on link submit a claim and get this window: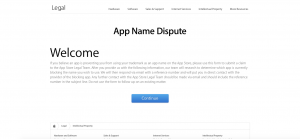 Read that and click on Continue. This is the next screen, where you enter your contact information: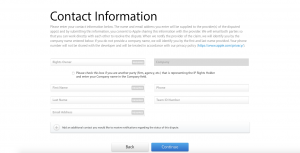 Enter you data and click on Continue.